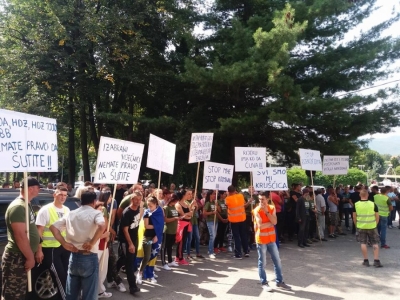 4. 9. 2017
- BOSNIA AND HERZEGOVINA
The villagers of Kruscica (Central Bosnia) have been protesting since the beginning of August 2017 against a construction of two hydropower plants that are supposed to be built on Kruscica river flowing through the village. Despite these strong local protests the authorities failed to respond their questions and to hear the will of the citizens. On August 24th a police intervention was held and the police brutally attacked a group of 40 women, blocking a bridge at that time.
Photo: People of Kruscica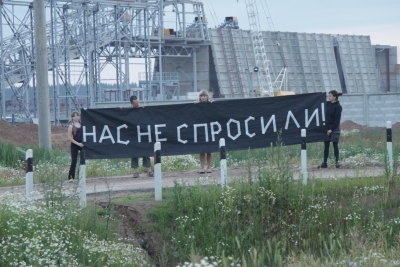 Civil activists in the case of nuclear power plant in Ostrovets, Belarus – Tatyana Novikova and Andrei Ozharovsky – were arrested in 2012 for several days because of their activities against nuclear energetics. Ozharovsky was also banned from entering Belarus for 10 years, Novikova was facing several other police actions against her regularly during the anti-nuclear campaign.
Photo: photo archive of Ecohome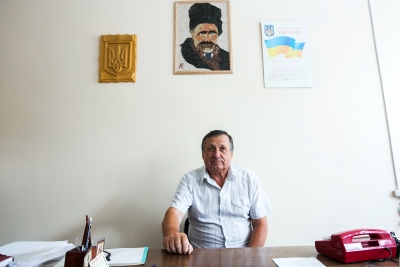 Vasyl Tkachenko is the mayor of central-ukrainian village of Yasnoziriya. He iniciated one of the biggest civil society actions in the region in the past years. The alarmed locals gathered for road blockade accessing the construction site of new poultry brigade by the MHP company. Shortly after that, he was attacked in his office by two hired boxers from Vinnitsya and suffered serious injuries.
Photo: Majda Slamova